We service all Melbourne suburbs, with a focus on the local South Eastern suburbs.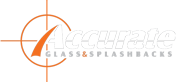 Due to high levels of demand currently, we are providing all initial quotations via email or phone. Please use the form below to provide us with some details about your project, or send us an email if you prefer, and we'll get back to you as soon as possible with a quotation. This is generally within 1-2 business days.
To help us help you, please provide as much information as you can. Rough dimensions or a sketch help us provide a reliable quote promptly. Thank you.
Here is a great example from a recent customer with everything we needed – but it's OK if it's on the back of a napkin!